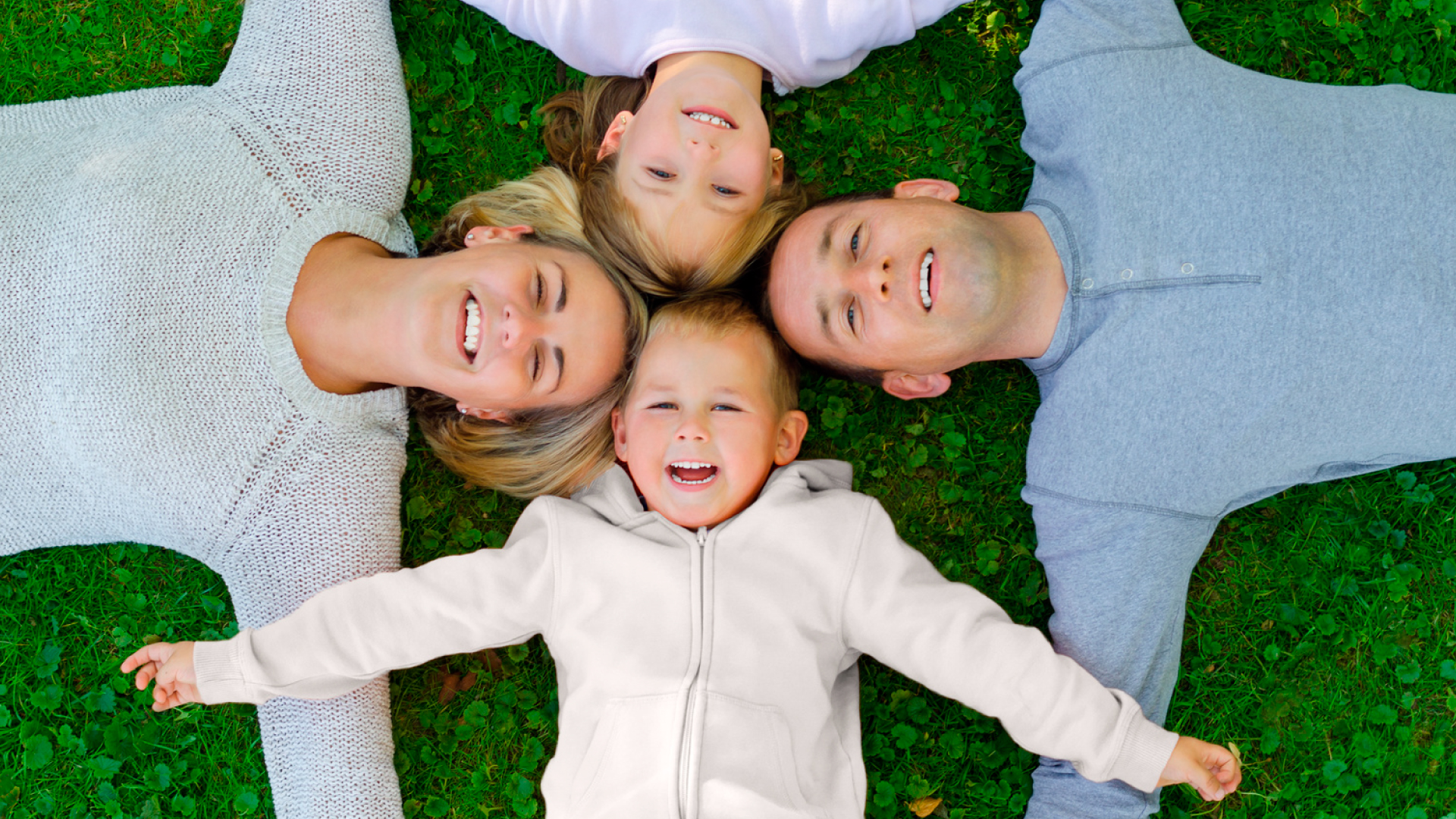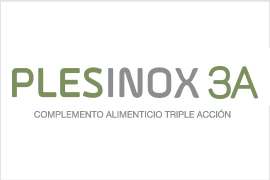 Fully active, fully fit, fully balance.
The standardized extract of Polypodium leucotomos L. (EPL), makes our PLESINOX food supplement a differentiating product. The EPL is a fern of the Polypodacea family and is native to Central America. It has immunomodulatory, anti-inflammatory, antibacterial, antiviral and antioxidant properties, among others.
The EPL is extracted following an original Asacpharma procedure that preserves the integrity of all its components. Our Polypodium leucotomos L. is cultivated in Experimental and Ecological Recovery Farms, being collected on certain dates to guarantee the highest quality product. PLESINOX is presented as a food supplement containing EPL associated with vitamins A, C and Selenium, which give it several properties:
- Vitamin A, C and Selenium contribute to the normal functioning of the immune
- Vitamin C and Selenium protect cells against oxidative damage.
- Vitamin A contributes to the maintenance of mucous membranes and healthy skin
The EPL complements these three activities, making Plesinox a unique triple-action product.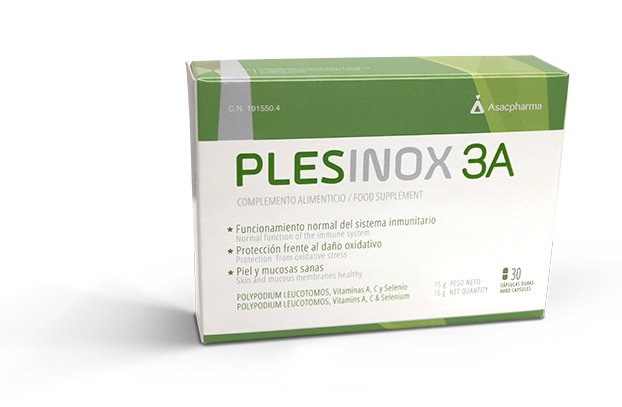 Indication
This food supplement helps keep the immune system functioning normally, protects cells against oxidative damage and keeps skin and mucous membranes healthy. Thanks to its properties, it can be taken as a preventive treatment, for example interspersed in the cycles of oral bacterial immunotherapy (Apither Bacteriana) alternating both treatments.
Presentation
Format: Box of 30 capsules. C.N. 191550.4

Format: Box of 60 capsules. C.N. 191549.8
Active ingredients
Polipodium Leucotomos 240mg, Vitamin A, Vitamin C and Selenium

Extract of Polypodium (Polypodium leucotomos Poir.), Emulsifier (soy lecithin), coating agent (gelatin), sunflower oil (Helianthus annuus L.), humectant (glycerin), L-ascorbic acid (vitamin C), humectant ( sorbitol), partially hydrogenated soybean oil (Glycine max L.), coloring (red iron oxide), retinyl palmitate (vitamin A), hydrogenated soybean oil (Glycine max L.), emulsifier (beeswax), coloring (black iron oxide) and sodium selenite.
How to use
In the acute phase of the infection it would be indicated to take a 240mg capsule in the morning and another at night, amounting to 480 mg of extract of Polypodium leucotomos Poir L. daily.

When the patient is in the post-acute phase, it is recommended to take one capsule a day for 1-2 months.